Диван Амстердам – характеристики, размеры, что внутри, основные цвета обивки
Диван Амстердам – характеристики, размеры, что внутри, основные цвета обивки
Мебельный механизм трансформер – настоящая находка для гостиной и спальни. Диван Амстердам – украсит и сделает комфортной любую зону отдыха благодаря универсальному дизайну и ортопедическому матрасу. Объемные подушки из комплекта станут отличным дополнением.
Диван Амстердам – характеристики
Изготовление мебели – это годами отлаженный механизм, в котором малейшая погрешность может привести к порче продукта, поэтому все конструкции, неважно, угловой или прямой диван Амстердам, имеют базовые характеристики:
Габариты – 240х110х100 см, спальное место – 200х160 см.
Механизм дивана – еврокнижка.
В комплект входят 4 подушки, 2 для спинки дивана и 2 декоративные, наполненные холофайбером.
Фабричный диван имеет съемные чехлы на молнии.
Конструкция крепится на болты.
Каркас выполнен из натурального дерева, часто из березы или сосны.
Размер дивана Амстердам
Стандартная мебель имеет следующие параметры: 160×192 см – это габариты спального места, которые имеет диван-кровать Амстердам, этот размер аналогичен стандартной двуспальной кровати. Длина спинки – 192 см, в сложенном состоянии длина софа составляет 240 см, а ширина – 150 см. На нем комфортно могут разместиться несколько человек для просмотра телевизора или застолья. Диван Амстердам мини, как правило, ставят в детские и кабинеты, где небольшое спальное место или оно вовсе не нужно.
Что внутри дивана Амстердам?
Наполнением софы является проветриваемый пружинный блок «боннель». Диван Амстердам еврокнижка выполнен из плотного двухслойного войлока, пенополиуретана и качественного ватина. Пружины под названием «тик-так» не царапают пол, потому что трансформация осуществляется в воздухе. Модель дивана Амстердам – одна из самых удобных и многофункциональных, а жесткий, ортопедический матрас подойдет для людей с больной спиной и детям, чей позвоночник еще формируется.
Цвет диванов Амстердам
Заказывая софу можно выбрать любой подходящий материал: текстильную обивку с кожаными подлокотниками, изысканными узорами или яркий велюр. В качестве обивки используют ткань рогожка. Она плотная и прочная, ее волокнистая основа грубого плетения упругая, потому отлично держит форму и легко чистится. Практичный и износостойкий материал обивки приятный в повседневном использовании. Чтобы диван сочетался с интерьером, он должен подходить к нему по цвету:
Черный диван не впишется в «теплую» комнату, но будет отлично смотреться в минималистичном, «холодном» помещении.
Диван бежевый. Нежный вариант, подойдет любой обстановке. Хорошо впишется в просторные светлые помещения, но будет смотреться угрюмо в темных и маленьких комнатах.
Диван Амстердам коричневый выглядит серьезно и впишется в кабинет — кожа и благородный отлив обивки займет свое место.
Белый. Самый универсальный из вариантов. Он хорошо впишется в любой интерьер.
Диван Амстердам фиолетовый или другого яркого цвета очень сложно сочетать в интерьере, но он подойдет для стиля лофт, модерн или хай-тек.
Угловой диван Амстердам
Покупая мебель необходимо обратить внимание на ее функциональное предназначение, в кабинет или детскую нет необходимости покупать большие модели, а в зону отдыха рекомендуется приобрести еврокнижку, чтобы создать дополнительное спальное место. В таких случаях угловой диван – подойдет даже при его габаритах, ведь он очень вместительный и лаконично смотрится в любом интерьере. Диван Амстердам еврокнижка угловой обладает массой преимуществ:
Универсальный дизайн, подходящий любому интерьеру.
Производители используют для изготовления этой модели только натуральные материалы. Это говорит о том, что они не несут в себе вреда для здоровья людей.
Обивка из качественного волокна, позволяющая легко ухаживать за диваном.
Софа вмещает большие ящики для хранения.
Ортопедический матрац – одно из главных преимуществ, он подойдет как для пожилых людей, так и для детей.
Есть и недостатки:
Вес. Чтобы разложить диван из кожи, придется приложить значительное усилие, подтягивая сидение.
Габариты. Диван очень большой и в маленьком помещении займет все пространство.
Сложность ремонта. Механизм дивана простой, но без специальных знаний человек не сможет починить конструкцию.
Диван Амстердам инструкция по сборке
Если после приобретения мебели было принято решение собирать ее самостоятельно, важно изучить последовательность действий при монтаже. Схема сборки дивана Амстердам следующая:
На начальном этапе следует прикрутить ножки к основанию, если такие имеются.
Поставить крепления, совместив отверстия и вставив болты, как это прописано в руководстве. После их закручивания, аналогично нужно совместить сиденье и спинку дивана. Полученная конструкция – основа.
С двух сторон устанавливаются на каркас подлокотники и дополнительные элементы.
После нужно проверить механизм и диван готов.
Почему на диванах Амстердам вздувается ткань?
Использование современных материалов – кожзама и шенилла имеет очень много положительных аспектов, но часто покупатели жалуются на прямой диван Амстердам тканевый: вздулась ткань и диван похож на пузырь. Такие неровности появляются по трем причинам:
Производственный брак или некачественный материал.
Изделие использовали в условиях не предназначенных для этого. В сыром или излишне холодном помещение.
Обивка может вздуваться из-за износа наполнителя, но зачастую, так называемый пузырь, создает сломанная пружина, которая «выпрыгивает» из каркаса.
Диван Амстердам в интерьере
Мебель – важная составляющая помещений. В современном мире модно иметь много свободного пространства при максимальном комфорте. В этом случае подойдет диван Амстердам книжка, который благодаря конструкции поможет в считанные секунды получить большое спальное место. В комплект входят аккуратные подушки, которые можно использовать как дополнение к интерьеру. Этот диван станет идеальным вариантом для любого дизайнерского решения:
Диван-Амстердам прекрасно смотрится в благородных и классических интерьерах.
Бежевый диван Амстердам подходит для простых интерьеров.
Экокожа и беж отлично дополняют друг друга в мебели, облагораживая минималистичный интерьер.
Диван Амстердам подходит для любых стилей, темная обивка может уравновесить яркость и несдержанность комнаты.
Угловой диван Амстердам может стать отличным вариантом не только для квартиры, но и загородного дома.
For Georgian aesthetics with a touch of kitsch, look no further than this London hotel
Indecisive folk can have it all at Home House, the members club-cum-hotel that's just a short walk from London's Bond Street.
Central and open to anyone to book despite the membership offering (though, prices are higher if you're not a regular), a night of luxury in the heart of the capital is yours for the taking.
Home House isn't easy to find. Simply marked numbers 20 and 21 outside, you're relying on Google Maps to get you to the right door on Portman Square, before tentatively pushing it open for fear you've got the wrong place.
This adds to its secret members club feel, as does the slightly dimmed lighting.
Visually, Home House is a lot to take in – bars, rooms, restaurants and interiors at number 20 are Georgian themed, giving the ultimate regalcore vibes. Number 21 on the other hand, the second half of the complex, is garish, kitsch, and vibrant.
For the best of both worlds, there isn't much else that comes close to this peculiar, yet spectacular set up.
Fusing '18th century splendour with 21st century style' is what they call it, and when we went to stay overnight and review all the venue has to offer, this is true of what we found.
Established in the 18th century, Home House was designed by George III's architect, James Wyatt. The brief was to 'build a sophisticated palace purely for enjoyment and entertainment' – that is still very much the nature of the game today in 2021.
Upon arrival, we were shown to the George Hanbury Suite – our luxurious abode for the night.
Impressive on first sight, it features a living area with a TV, (comfy) double bed, walk in wardrobe, dressing area, and large bathroom.
It had all we could need – except milk to go with the coffee machine, but I can look past this.
Every suite has its own distinct colour scheme and arrangement, and our soft duck egg blue with grey was both calming and exciting to take in as we sipped on welcome champagne.
The bathroom was equipped with two sinks, making getting ready as a pair all the more convenient, and had a range of Penhaligon's products to use.
Located on the side of a busy road, we were pleasantly surprised by how quiet the room was. Usually in central London what you get in location you sacrifice in outside chatter and car horns.
While we thought this meant we'd get a perfect night's sleep, we were kept up by the downstairs club though, which seemed to teeter off between 2am and 3am. More on that later.
Before dinner, we decided to check out the spa area. Calling it a spa might be a stretch, given there aren't treatments available or a pool, but there is a sauna, steam room and room in which to cool down, neighbouring a gym.
The sauna and steam room were relaxing after a day of running around town.
Free for all overnight guests to access, you'll need to hop into the vintage lift to go to the basement.
This little lift was a real highlight in the experience. Built with sliding cage-like doors, it felt as though we'd made a quick stop in the 1920s.
Tip: make sure you close the cages behind you after getting out the lift as they aren't able to click into place on their own, and the lift won't move.
After showering up in the lusciously bathroom, it was time to head to dinner.
Home House has plenty of restaurants and bars to dine in, so the choice is yours.
We opted for the fine dining restaurant at number 20 to continue experiencing the grandeur.
While we felt the menu was a little basic on first glance for 'fine dining' (with options such as fish and chips), it's fair to say that food arrived looking particularly fine with portions at once filling and refined.
The wine and cocktails on offer are also delicious – and it's fair to say we ate and drank like kings.
Another tip: ensure you book your table ahead of dining, as you may run into a lack of space as we first did.
On our way to dinner we bumped into a man who, I think, introduced himself as Toff. It may have been Tom, but through his thick posh London boy accent, I really couldn't tell.
Perhaps that mishearing says more about my perception of the clientelle than anything else, though the crowd was a little more wide-ranging than this.
Expect to see plenty of middle class people between their 20s and 40s, alongside people on holiday from other parts of Europe, looking to splash their cash.
When in London, why not?
Anyway, it was time to hit the bars and see what Home House offers in the way of nightlife.
While you're situated just a stone's throw away from Soho, Home House has a way of keeping you inside.
It does feel like you're part of a club, even if you're a fleeting one-off guest.
Both numbers 20 and 21 had lively options, though 21 seemed to pick up more as the night went on.
Colours went from dialled down blues to vibrant lit-up reds with pop art and art deco style designs on the walls.
One thing that is consistent among the ever-changing settings: it's always stylish.
There's a bar dedicated to cocktails, but you can get pretty much anything you want wherever you go.
Wondering around and sitting in the various settings is partly why, with only one night in the hotel, it feels as though there's much to see, do and entertain yourself with.
Come closer to midnight and House 21 becomes a 'club', though we would describe it as being more of a cool house party, like the kind you see in American films split on different floors.
Though a DJ is set up in one downstairs bar, all the others get hooked up so you can move floor to floor, still dancing to the music.
Furniture can get in the way of this, but easy-to-listen-to music and an 'up for it' crowd make this a fun way to spend the small hours.
Before we knew it, it was the next day and our experience was coming to an end.
But not without breakfast, which is included in overnight bookings.
Like dinner, there are options for where to dine, but one of the main restaurants was closed for a private event. This left us with the drawing rooms, which are stunning and will make you feel like a cast member of Downton Abbey.
Though beautiful to sit in – you could spend ages marvelling at the walls and ceilings – it was a little awkward to eat a fry up on our laps given the tables in the drawing rooms are more like coffee tables in terms of their height.
As my friend said, it felt at odds to be eating in that way given the overall setting.
More: London
London's skies to be filled with 'Northern Lights' over Christmas
Huge haul of knock-off goods and weed edibles found in Oxford Street raids
Family fed up with paying London rent downsizes to tiny 20-foot house on wheels
After a spot of shopping on Oxford Street, it was time for our final part of the trip.
Back in the drawing rooms with renewed appetites, we had afternoon tea waiting.
A classic tea, comprised of delicate sandwiches, warm scones and sweet treats, we enjoyed this add-on, which would cost an extra £35.
The smoked salmon sandwiches with nutty bread were our favourite part after the scones.
All in all, a stay at Home House is a costly but entirely memorable and special experience.
Whether you're celebrating an anniversary or treating yourself to a weekend in the capital over Christmas, there's certainly joy to be found – if not only in how much you'll be taken by the Georgian interiors.
Other things to note are they're pet-friendly as we saw plenty of dogs along the hallways, there's subsidised parking available for guests, and the staff seem to make an effort to remember your order.
It's a personal touch that makes you feel as though you're part of the club, even if you're just visiting for a night.
Overnight stays at Home House cost more for non-members, with non-member prices starting from £389, depending on your room type. Suites start from £676.
Диваны Амстердам
Большие подушки для спины, если бы их сделать в два раза тоньше, то будет гораздо удобнее сидеть,, они съедают очень много места для пятой точки.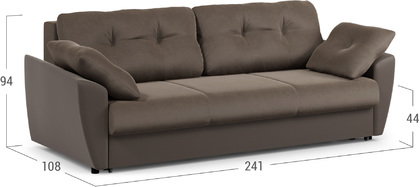 Диваны
Кресла
Матрасы
Кровати
Шкафы
Стенки
Фабрика диванов
Контакты
Новости
Статьи
Справочник
Оферта
Политика конфиденциальности
Дизайнерам
Партнерам
Реквизиты
Карьера в MOON
Наличными
Банковской картой
Безналичным платежом
Как сделать покупку
Доставка
Гарантия и сервис
Кредит/Рассрочка
Личный кабинет
Обращение в клиентский сервис
Закажите обратный звонок и в ближайшее время перезвонит первый же освободившийся специалист.
Звёздочкой (*) отмечены обязательные поля
Обращаем внимание, что услуга «Обратный звонок» доступна только в рабочие часы магазина. Если оставили заявку в нерабочее время, она будет обработана в начале следующего рабочего дня. По возможности, указывайте желаемое время звонка.
Пожалуйста, оставьте Ваши контактные данные.
Менеджер свяжется с Вами для уточнения заказа в ближайшее время (ПН-ПТ с 9:00 до 18:00)
Текущий: Москва и Московская область
Санкт-Петербург и Ленинградская область
Адыгея
Архангельск и Архангельская область
Астрахань и Астраханская область
Белгород и Белгородская область
Брянск и Брянская область
Великий Новгород и Новгородская область
Владивосток и Приморский край
Владимир и Владимирская область
Вологда и Вологодская область
Воронеж и Воронежская область
Екатеринбург и Свердловская область
Иваново и Ивановская область
Иркутск и Иркутская область
Калининград и Калиниградская область
Калуга и Калужская область
Карелия
Кемерово и Кемеровская область
Киров и Кировская область
Кострома и Костромская область
Краснодар и Краснодарский край
Красноярск и Красноярский край
Курск и Курская область
Липецк и Липецкая область
Мурманск и Мурманская область
Нижний Новгород и Нижегородская область
Омск и Омская область
Орел и Орловская область
Пермь и Пермский край
Рязань и Рязанская область
Ростов-на-Дону и Ростовская область
Псков и Псковская область
Самара и Самарская область
Саратов и Саратовская область
Смоленск и Смоленская область
Ставрополь и Ставропольский край
Тамбов и Тамбовская область
Татарстан
Тверь и Тверская область
Тула и Тульская область
Тюмень и Тюменская область
Удмуртия
Уфа и Республика Башкортостан
Чебоксары и республика Чувашия
Чита и Забайкальский край
Ярославль и Ярославская область
Только до 11 мая 2018 года интернет-магазин MOON-TRADЕ.RU предлагает вам купить мебель со скидкой 10%, при покупке двух товаров!
Акция действует в интернет-магазине MOON-TRADE.RU и розничных магазинах MOON-TRADE.RU, расположенных в Москве, МО, в Санкт-Петербурге и Ленинградской области, Нижнем Новгороде и Нижегородской области, в Липецке и Липецкой области.
Внимание:
— цены в интернет-магазине указаны БЕЗ учета дополнительной скидки 10%,
— цены в розничной сети указаны БЕЗ учета дополнительной скидки 10%.
АССОРТИМЕНТ, УЧАСТВУЮЩИЙ В АКЦИИ:
В акции участвует ассортимент: товары всех категорий мебели, которые имеются в свободном остатке на складе и предлагаются с доставкой 1 день. Ассортимент, участвующий в акции, уточняйте у менеджеров — консультантов и операторов интернет-магазина.
Сочетание товаров из числа, участвующих в акции, по количеству в рамках одного чека может быть любым.
Первоначальный взнос 0%
Переплата 0%
Сумма рассрочки от 3 000 р до 300 000 р
Срок от 3 до 10 месяцев (можно больше, воспользуйтесь кредитом )
Ежемесячно равными долями
В карточке товара нажмите «купить»
Заполните ФИО, телефон, E-mail, нажмите способ оплаты «В рассрочку» и оформить заказ
После регистрации заказа нажмите на кнопку «Заполнить данные»
После этого с Вами свяжется кредитный специалист для отправки заявки в банк
30 under 30: Young guns who are shooting for the stars
The founders of 30 exciting young Irish companies gathered last week at CHQ, a building steeped in Dublin history but given a brand new life in recent years and also home to one of the country's most innovative co-working and startup spaces, Dogpatch Labs. Picture by Gerry Mooney
Gabrielle Monaghan, Fearghal O'Connor and Sean Pollock
November 14 2021 02:30 AM
GREG TARR (18) Inferex
G reg Tarr is passionate about Artificial Intelligence (AI). He doesn't just use it, he builds the infrastructure needed for engineers to deploy it.
The 18-year-old – who went straight from school in Bandon, Co Cork, to machine learning software engineering roles – set up Inferex last year to automate AI infrastructure and deployment.
"Shortly after I won the BT Young Scientist, we raised a pre-seed of $1.25m (€1.1m) with Frontline as our primary investor, followed by Seedcamp and Act. Our main focus is hiring cool people to build crazy sh*t, crazy fast," says Tarr.
Previously, he had been contracted to build a computer vision AI platform for an LA media company that would be scalable to millions of videos a day.
"I found I spent the bulk of my time optimising deployment rather than on the AI itself due to a lack of adequate infrastructure," he says.
Inferex automates this process to "allow data scientists to focus on what they are best at – AI".
ELLIOT HUGHES (28)
Dingle Distillery
Elliot Hughes was young when his late father Oliver, who co-founded the craft brewery and pub chain Porterhouse Group, set up Dingle Distillery in Co Kerry alongside his business partners Liam LaHart and Peter Mosley back in 2012.
Hughes took on the responsibility of heading up the Dingle Distillery business as its managing director in May 2020. Spirits are high at Dingle, with its gin winning the World's Best award in 2019 and the release of its core single malt whiskey.
Hughes plans to develop a new distillery and visitor centre, which could represent an investment of €7m.
"We have plans to significantly expand our distillation capacity as well as build a state-of-the-art visitor centre where our current distillery sits," he said. "We hope to open this to the public in May 2023 alongside significant growth in our whiskey volume in the coming years as well as growth in our export gin sales."
DAVID BYRNE (26)
ReaDI-Watch
Having witnessed first-hand the daily challenges businesses face regarding investment in innovation, you'd think David Byrne would be put off.
However, undeterred, he set up innovation and R&D management software startup ReaDI-Watch, a NovaUCD client company.
"Business leaders and staff [are] putting so much capital, passion and time to drive their business forward – but struggling to deliver a valuable return, to claim R&D tax credits, to impress investors and customers, to win innovation grant funding, and to get the recognition and rewards they deserve," he said.
"The business process of innovation and R&D needed a Saas solution so we built one ourselves."
According to Byrne, Co Wicklow-based ReaDI-Watch has already built up a solid customer base and is profitable. It plans to double its team to 14 people and scale into the UK and North America next year.
RAYMOND VALENTINE (26)
Flexidrive
Raymond Valentine's eureka moment for FlexiDrive, an app that connects learner drivers with local instructors, happened when he was a 23-year-old marketing student at Technological University Dublin.
Friends and family members had recounted to him negative experiences of trying to get regular driving lessons. It prompted him to create a convenient way to book lessons.
"One evening, I was driving down the road and spotted a taxi, and it clicked with me – getting a driving lesson should be as easy as getting a taxi," says Valentine, who likens FlexiDrive to "FreeNow for driving lessons".
Users of the FlexiDrive app browse local instructors, filter them based on availability, location, gender, ratings, reviews and vehicle type. They can even send out a first-available request to all local instructors if they need lessons at short notice.
"We liberate the learners by allowing them to be in control of who they do lessons with and when," he says.
FlexiDrive has received €175,000 in funding and is on track to close its seed round of €1.25m in early 2022, enabling the startup to roll out the app nationwide next year and to hire more staff. The UK market will follow in late 2022, and Valentine will then examine the US market.
ALICE SHAUGHNESSY (18)
Mirr
Teen entrepreneur Alice Shaughnessy set up tech company Mirr last year with fellow engineering student Jack O'Regan Kenny to develop a smart device that looks like a mirror but works like a tablet. The touchscreen smart mirror allows users to stream Netflix, listen to Spotify, or watch YouTube, all while maintaining a reflective surface on the unused screen space.
The teens developed Mirr with multitasking in mind, Shaughnessy says. O'Regan Kenny came up with the idea after noticing his mother trying to apply make-up while juggling make-up tools, her mirror and her phone.
"You can watch the news on Mirr and brush your teeth in your reflection simultaneously," Shaughnessy says. "Our patented tech allows us to create a touchscreen experience akin to a smartphone."
Mirr has received €15,000 in funding through Enterprise Ireland's New Frontiers programme. The startup hasn't actively sought other investment, but "it is something we are looking into for the near future," says the 18-year-old.
SEÁN FINNEGAN (20), JOE HENNIGAN (21) and LUKE SLEMON (23)
Receipt Relay
Are you sick of losing receipts? Receipt Relay has the answer with its e-receipt software aimed at retail and hospitality businesses. Users simply scan a QR code at a point of sale to receive an electronic version of their receipt, cutting down on both hassle and environmental wastage.
For businesses looking to adopt the Receipt Relay app, it allows them to reach their customers, driving post-sale revenue in a way that protects the consumer's privacy and data while also reducing their carbon footprint.
"The primary objective at the moment is to nail the Irish market so that e-receipts become something familiar for everyday transactions," says Finnegan. The next step will be to get further funding, expand the team and establish Receipt Relay in the international market.
DAVID SLOANE (19)
Cambrean
Having starred with League of Ireland side Cobh Ramblers Under 19s, David Sloane knows a thing or two about sporting performance.
Although he has since left the Co Cork side, Sloane set up Cambrean inspired by his difficulties tracking his health and fitness. The Co Cork-based company helps aggregate health data from multiple sources, including FitBit or Strava, and allows the user to understand correlations between data.
Since its formation, Sloane has been attracting a fair amount of attention from some heavy-hitters.
"We're currently in our first round of funding, raising $750k (€650,000)," he said. "After doing my Leaving Cert, I headed to San Francisco, where we got some Sequoia scouts to join our round, along with Wayflyer co-founder Jack Pierse and Evervault founder Shane Curran."
Sloane has big plans. He hopes to launch publicly in the new year and one day scale the platform into a multi-billion dollar company.
'I Don't Know What a Carrie Is': Candace Bushnell Works It Out Onstage
The writer maps her life in a one-woman show, "Is There Still Sex in the City?," beginning previews this weekend at the Daryl Roth Theater.
Send any friend a story
As a subscriber, you have 10 gift articles to give each month. Anyone can read what you share.
Give this article
I must tell you that after a long day of rehearsal in five-inch heels and a photo shoot at which she had posed atop, bestride and semi-supine on a corner banquette, Candace Bushnell, the woman who made the cosmopolitan the most famous drink of pre-Y2K New York, slipped into a chair in the gallery of the Carlyle Hotel and ordered an unglamorous pot of Earl Grey tea. With slices of lemon to soothe her throat.
Bushnell, 62, broke out in the mid '90s as a sex and relationship columnist for The New York Observer, centering her columns on a character named Carrie Bradshaw, a chic stand-in for Bushnell herself. She collected those pieces into a spiky 1996 book, "Sex and the City," autofiction before it was cool. HBO premiered a series adaptation two years later. It ran for six seasons. Two movies followed, as did licensed fragrances, bus tours and candy.
Bushnell's life diverged from Carrie's. She turned her talents to fiction. Her marriage to the ballet dancer Charles Askegard, whom she nicknamed Mr. Bigger, ended in divorce. After fleeing Manhattan for the Hamptons and despairing of dating, she wrote another novel, "Is There Still Sex in the City?"
I couldn't help but wonder: Has Bushnell adapted that novel into a one-woman show? She has. In "Is There Still Sex in the City?," which begins previews at the Daryl Roth Theater on Saturday, Bushnell makes her stage debut, tracing her life — like a fever chart plotted in tasteful pink lipstick — from her Connecticut childhood to her party girl pinnacle to marriage, divorce and beyond. Is this fiction, autofiction, memoir?
"I'm not trying to play a character," she told me. "But I have a feeling that maybe I am a character. Like kind of naturally."
Bushnell arrived at the Carlyle, a few blocks from her Upper East Side apartment, in a sensible gray sweater dress and a fresh pair of absolutely senseless shoes — red satin Manolo Blahniks with diamanté buckles — that she walked in with impossible ease. (A line I'd heard during the rehearsal for the show earlier that day: "Do I have a shoe obsession like Carrie Bradshaw? No. Carrie Bradshaw has a shoe obsession because of me.") In person, she has the wide-set eyes and porcelain poise of a Meissen figurine and conversation as polished as the Carlyle's silverware.
As a child in Glastonbury, Conn., Bushnell acted sporadically, though she spent most of her free time scribbling short stories and riding her horses. When she moved to New York at 19 — "wild and full of philosophies," she said — she flirted with acting (that's her frisky verb), studying at HB Studio.
"I didn't think I was really very good at it, which I probably shouldn't say," she said.
Besides, she never loved it the way that she loved writing. "I really felt like, I've got to be a writer, or I'm going to die," she said. So she wrote, signing away the theatrical rights to each new book. But a few years ago, when apportioning the rights to "Is There Still Sex in the City?," she decided to hold onto the theatrical rights for herself.
She wasn't sure what to do with them. But then she met a talent manager, Marc Johnston, at the Carlyle, which Bushnell seems to treat as a bonus living room. He had helped to create a touring show for his client, the composer and accidental reality TV star David Foster. He thought that he could do the same for her.
So again she wrote, this time in monologue form, repurposing stories from her books, her life, her lecture tours. That first draft ran about 200 pages. To shape up the script, Johnston and his fellow producer, Robyn Goodman, introduced Bushnell to the director and choreographer Lorin Latarro.
In June, the show had a tryout at Bucks County Playhouse in New Hope, Penn. Set in a near-replica of Bushnell's apartment, which includes her actual sofa, her actual carpet and her actual poodles, it unfurls as a chatty girl's night.
And though Bushnell is a practiced hostess, those first performances were unnerving. "It was like, Oh, God, this is really acting," Bushnell said. Gradually the script shortened and Bushnell relaxed and improved.
"She's really miraculous," Goodman told me in a phone interview. "She was determined to understand acting and she's done it."
Understanding meant hiring an acting coach and a voice coach, and committing to Pilates three times a week to build up her core strength for the show. Which is to say that Bushnell takes the work of rehearsal and performance seriously — hence the afternoon Earl Grey — comparing it to the dressage drills she practiced as a girl, repeating the same small moves over and over until she gets them right.
"I have that aspect of my personality where I'll put in hours and hours and hours into something just to try to make it better," she said.
I joked that this made her seem not entirely like a Carrie. "I don't even know what a Carrie is," she said.
HBO is busy reviving Carrie with a new series, "And Just Like That…," which follows most of the original "Sex and the City" characters into their 50s, but Bushnell is not involved. In several places, her stage show emphasizes differences between Bushnell and Carrie, but those differences pertain to matters of men and fashion, not ideology or temperament. Carrie is flighty; Bushnell has her feet, if not her heels, firmly on the ground. While Carrie's story ultimately became a romance, Bushnell maintains extreme ambivalence about romantic relationships.
Her feminism, which lurks at the margins of her books, emerges cogently and unashamedly in conversation. She speaks persuasively about the deforming effects of patriarchal power and the need for, as she put it, an equality of "mind, body and earning potential" — a nice surprise from a woman once known for table dancing at Da Silvano.
A Page Six darling, Bushnell has rarely received much credit for her politics, her obvious intelligence, her psychological acuity. (Let's just say that when I read her most recent book I found a few pages that described my foundered marriage so entirely that I had to text them to half a dozen friends and then lie down for a while.) And this is just ever so slightly on purpose.
She recalled that as a child, angry about the inequities of gender, her father sat her down and told her that while she had ideas that people would need to hear, no one would listen if she yelled them. "So I learned very early on to coat everything in a candy-colored, sugarcoated message. Because that's how you move society," she said.
Latarro, during a pre-rehearsal chat, agreed. "She writes feminism in a way that makes it palatable for a lot of women who have internalized misogyny and a lot of men who think everybody looks great in their sexy dresses."
The stage show, rich in quip and pop song snippet, is candy-colored, too — a chocolate martini with a sugared rim. Bushnell is recognizably herself, at least in the hour of rehearsal I saw, but buffed and glossed: a person repurposed as a fun and fabulous character. I asked her why she hadn't attempted something sharper, more bitter. Earlier drafts had darker elements, she said. But those were cut.
"The message that I'm delivering is probably risky enough as it is. I sit there and say, 'I'm not married, I don't have kids. And I'm grateful.'"
Not that she wants to bother her audience with too many messages, which is probably why the producers have created a post-show nightspot, the Candi Bar, in the basement of the Daryl Roth.
"Cosmos all night!" Johnston had enthused in a phone interview.
Bushnell, as she drank her tea, put it more practically. "People just want to feel good," she said. "And I want to give them a good time."